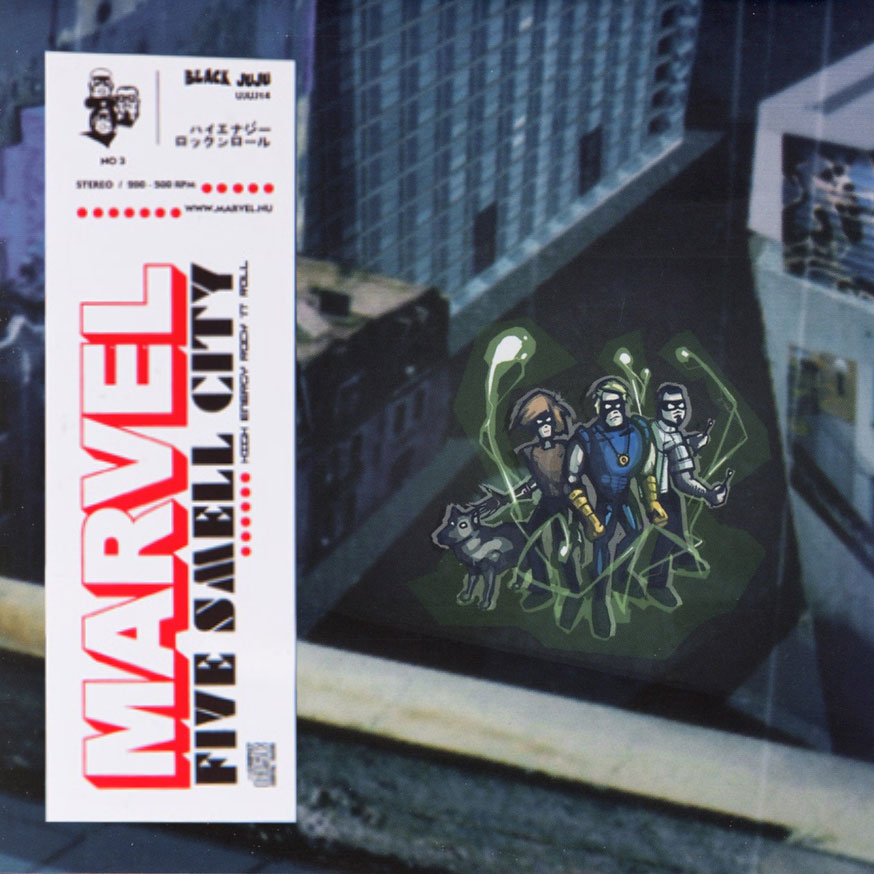 MÄRVEL - Unleashed
Released 2005
Tracks: Five Smell City / Now I Believe It / Flame On / Hat Trick / Since That Day / Goddess On The Loose / Lead Bass / Royal Exile / Powers Of Attraction / A Taste Of Platinum '78 / The Bigger The Harder They Fall / Underwear And Shoes / Come In Out Of The Rain

Produced by Jörgen Wärnström and Märvel. Recorded and mixed by Jörgen Wärnström at Soulmine Studios in Linköping.

Cover art by Göran Gudinge and Computer Game Dude.
From the press release:
Coming...
Check out what the CRITICS have to say about "Five Smell City":
Dagensskiva, 6/10 (SE)
Dagensskiva (Bedlam), 7/10 (SE)
Dagensskiva (Heroine), 8/10 (SE)
metal.de, 5/10 (DE)
Skrutt (SE)