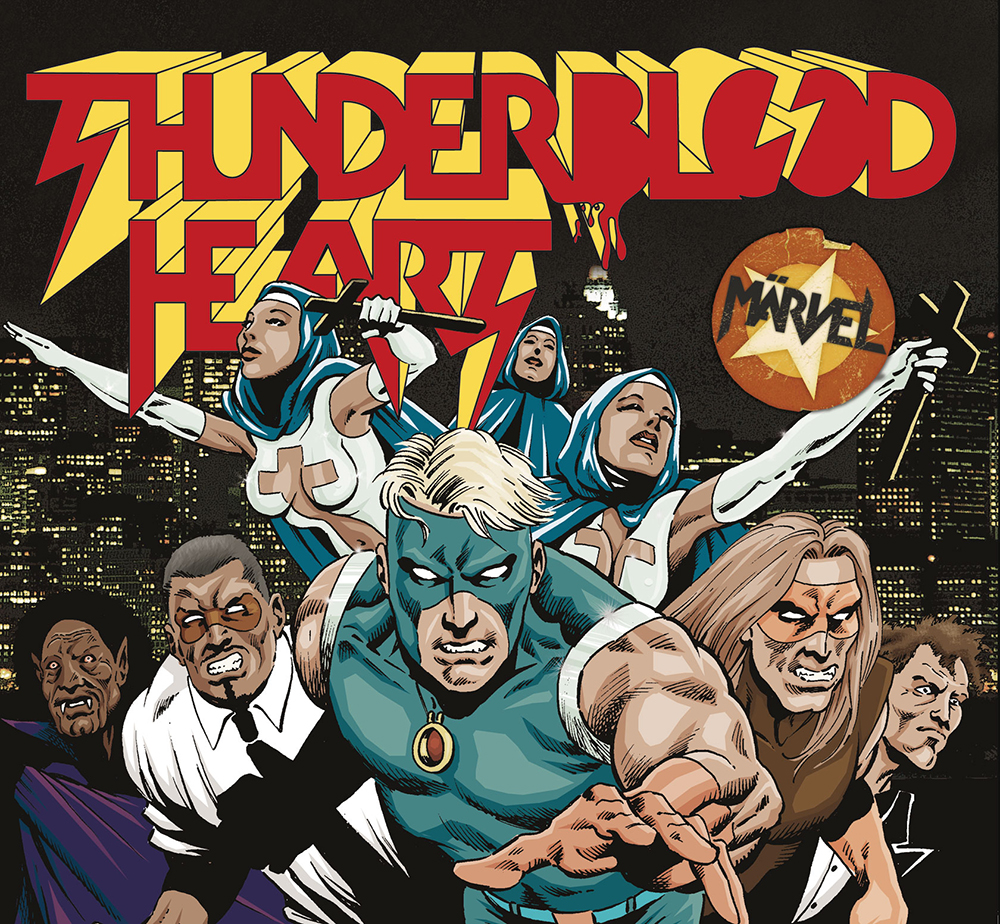 MÄRVEL - Thunderblood Heart
Released 2007
Tracks: Intro / Fringe Of Comfort / I Wanna Know You (Just A Little Bit Better) / Thunderblood Heart / So Good Together / Girl, Where's My Amulet?! / Code Of The Road / Cagney Sans Lacey (The City Is Burning) / Willful Non Participation / Mind Over Matter / Musta Fresta!

Produced by Jörgen Wärnström and Märvel. Recorded and mixed by Jörgen Wärnström at Soulmine Studios in Linköping.

Cover art by Mats Engesten.
From the press release:
Coming...
Check out what the CRITICS have to say about "Thunderblood Heart":
Groove
Zero Magazine 8/10
Corren 4/5
OX Fanzine, 7/10 (DE)
OX Fanzine #2 (DE)
Aural Innovations
RockTimes (DE)
metal.de, 6/10 (DE)